Star Wars Imperial Walker Fly Fishing Altered Art Print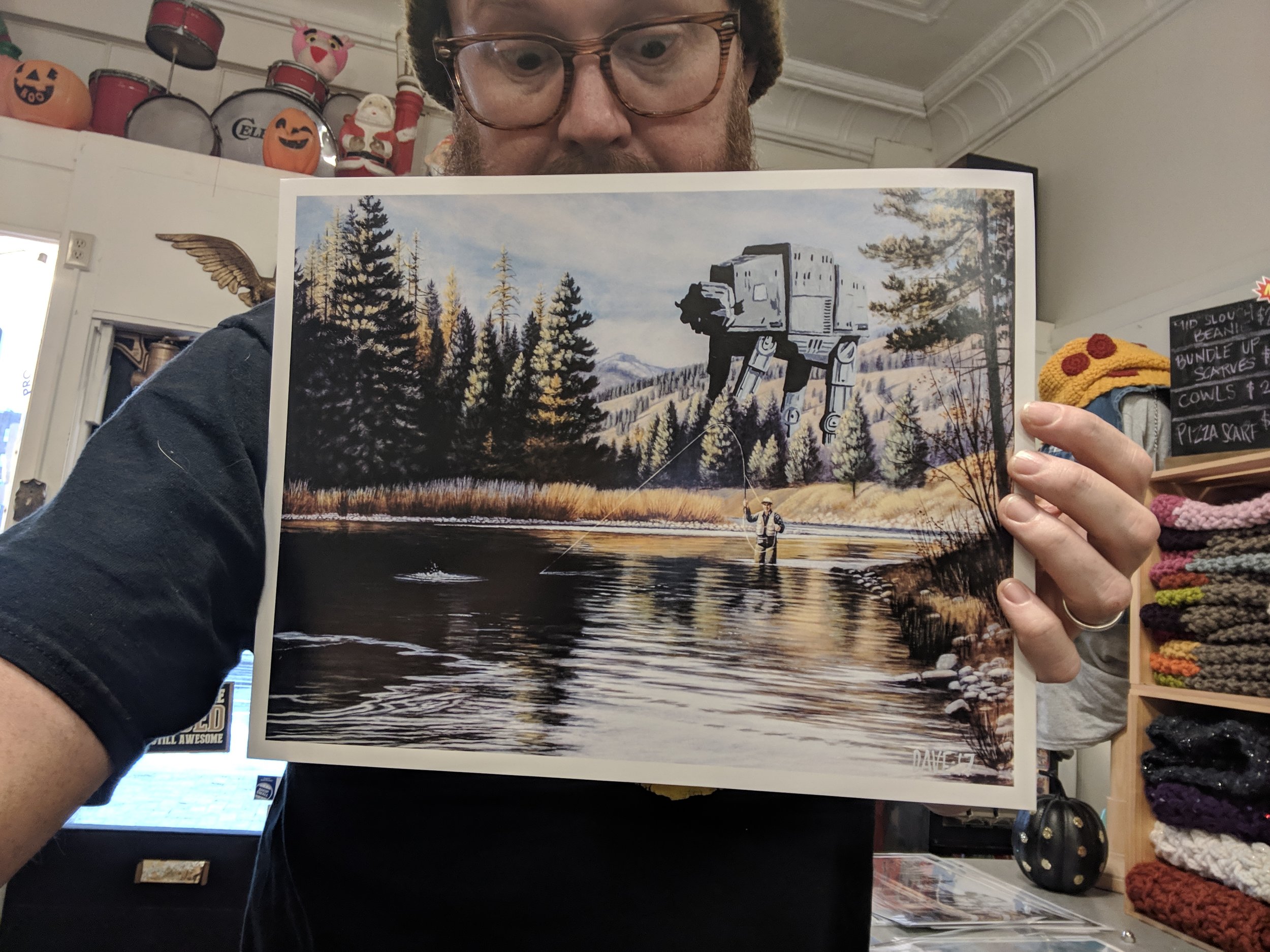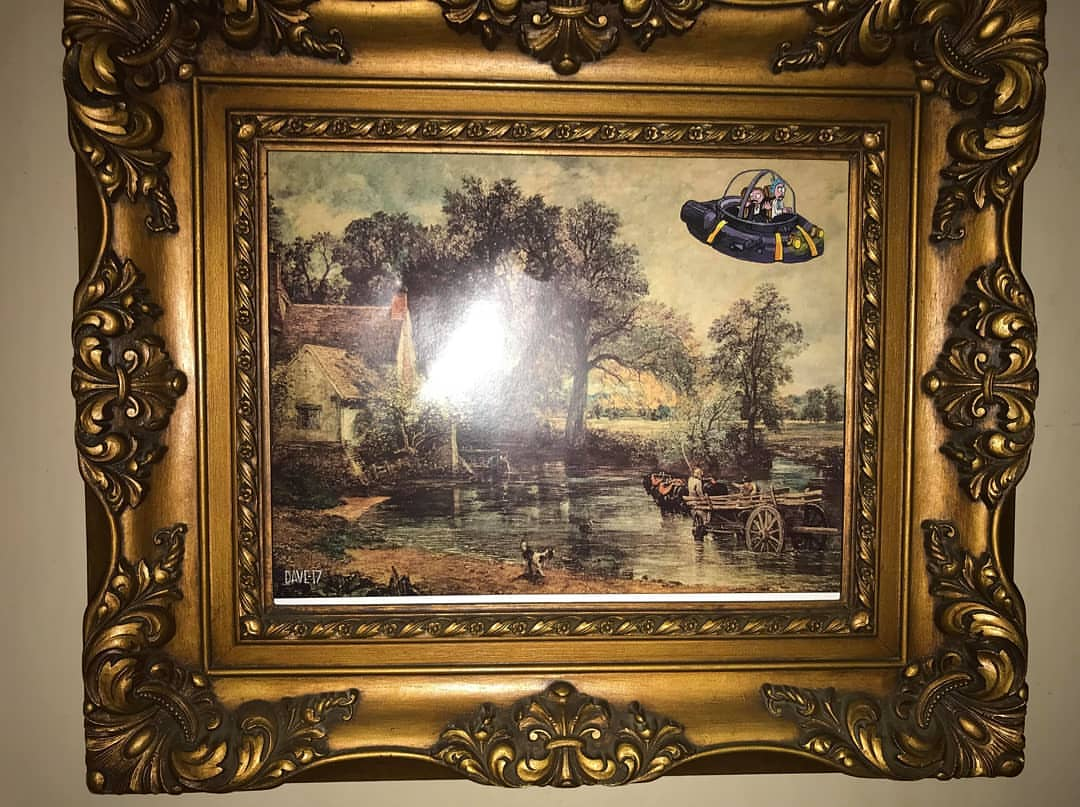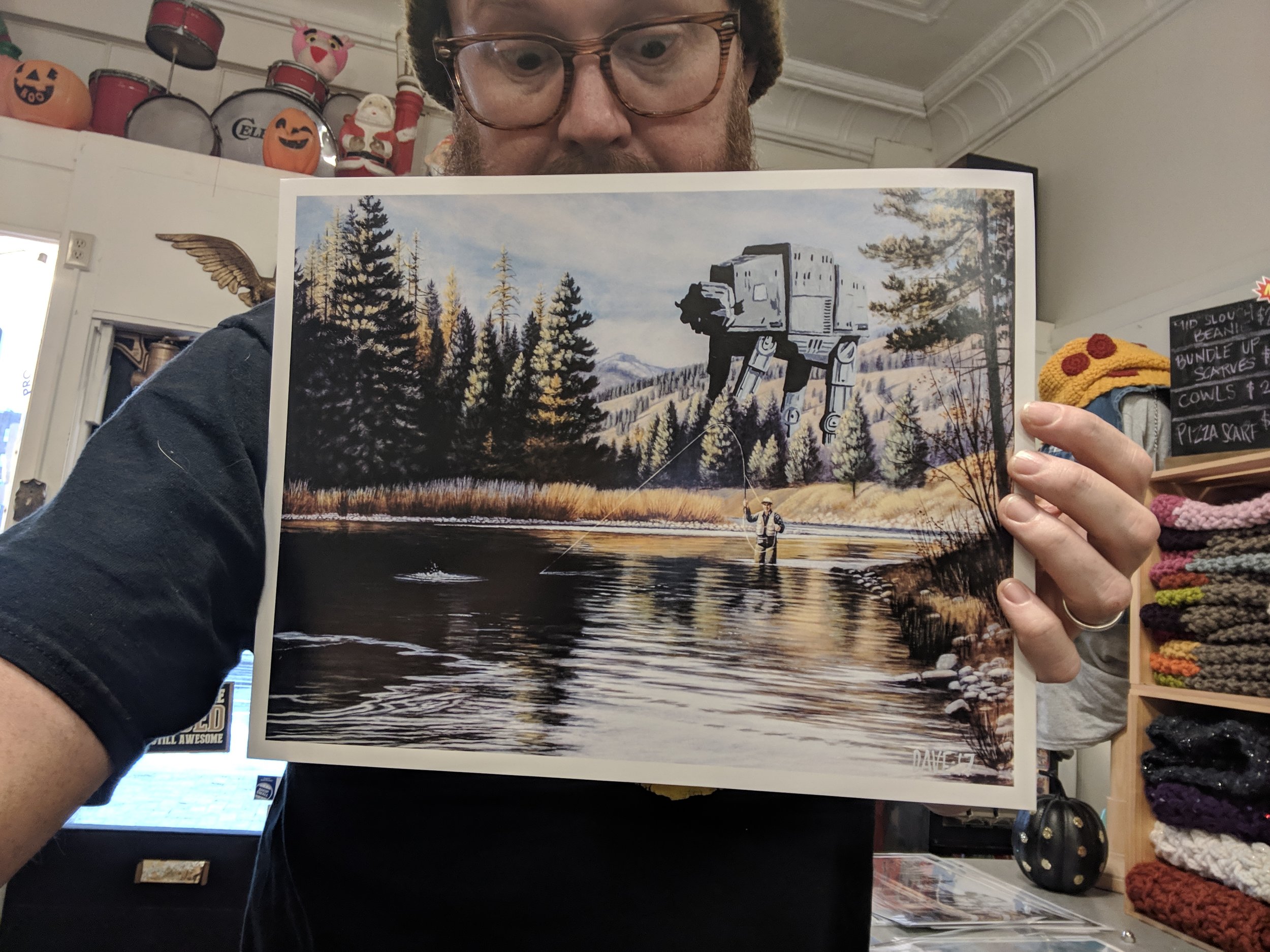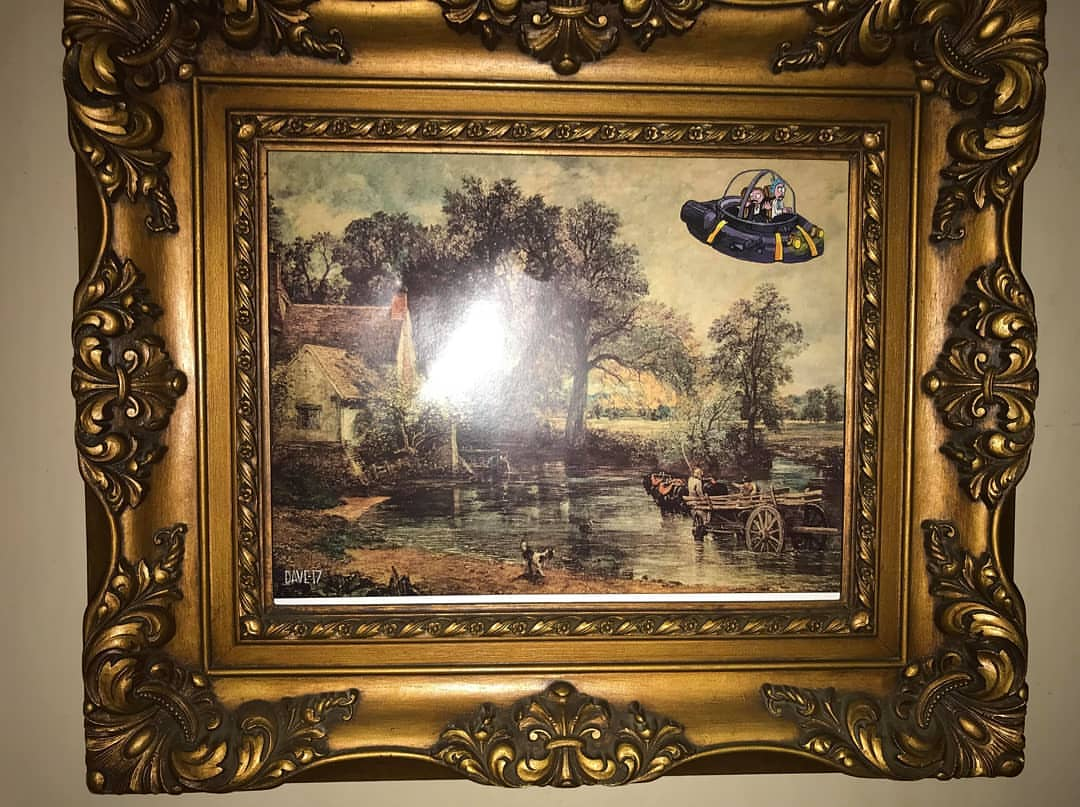 Star Wars Imperial Walker Fly Fishing Altered Art Print
A very peaceful painting of a man fly fishing with an Imperial Walker from Star Wars added behind him. Is the walker about to fire on him? Did he drive it over to his favorite fishing hole? Who knows. It's super sweet though.
Our altered art pieces are printed professionally on heavy card stock at 11x14 so they are super easy to find a sweet frame for. Our altered art pieces are donated to us or found at charity shops, auctions and estate sales. Original signatures are retained if available. The altering work is done in house in actual paint on the original piece.
We are more than happy to do commissions which start at $100. Please email us at Arrowheadcanton@gmail.com to request a painting.